Servicemaster Clean believes that quality customer service and state-of-the art cleaning should be their priority. As a result, businesses that choose this company to provide services needed are rarely disappointed. With 50 years of experience, their professional staff is prepared to offer the level of service you require efficiently and in an environmentally safe manner.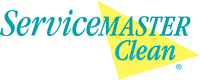 Use Professionals and Get Access to the Newest Technology
One of the best reasons to choose Servicemaster is their experience — but there's another reason. The company prides itself on using up-to-date cleaning solutions, technology, and equipment. This means the staff is prepared to sanitize the newest furniture and floors no matter what materials they are made out of. These professionals can maintain everything from inexpensive vinyl floors and office furniture to expensive marble and hardwood floors and top quality office furniture.
Working with a professional company will allow you to feel secure that you have done everything possible to maintain a sterile and healthy work environment. Servicemaster professionals are knowledgeable about health codes and regulations and can help lower the risks of staff illness.
In addition, professional janitorial services can help make your work environment "green". The use of eco-friendly supplies and healthy sanitation techniques prove your company cares about its employees and the world they live in.
Special Cleaning Options
If you're worried that Servicemaster's services will be too expensive, think again. Servicemaster's Capture and Removal offers affordable services that keep your costs down while providing the same efficient service as more expensive plans.
Capture and Removal is a special system unique to Servicemaster. The company will clean your structure using powerful but safe agents combined with new and effective methods that cut down on the time spent.
Capture and Removal is the most effective cleaning system offered to commercial clients in the industry. Servicemaster says that this new process reduces the time to clean by up to 25%. This cuts down on costs without sacrificing results.
To make this system work a qualified team of professionals use specialized equipment, including a patent-pending dust wand and other microfiber technologies. They also use high-filtration vacuum cleaners to remove up to ninety nine percent of particles in the air. This system will keep your building dust free and dirt free, reducing airborne particulates as much as 55% and improving indoor air quality. Healthier air is good for allergy and asthma sufferers, as well as reducing odors.
What Could Be Better?
Servicemaster can help with your most difficult cleaning tasks. No matter what your industry – healthcare, hospitality, offices, education, and more – you can benefit from the expertise of the pros.
In addition to the essentials – dusting, emptying trash, and sterilizing bathrooms — professionals will evict unwanted guests like cockroaches, ants, and other critters. Plus, with a company as dedicated as Servicemaster, you have the security of knowing that all their employees are vetted and completely qualified for the job.
That's good for their business, and that means it's good for your business too.
ServiceMaster Clean Prices
Pricing details: We were able to get many different commercial cleaning prices and we selected ServiceMaster which is charging us $150/month for every 2 weeks.
– Manufacturing, Hawaiian Gardens, CA
Pricing details: ServiceMaster Clean provided us with a very competitive quote for our maintenance requirements.
– Financial Services, Warsaw, IN
Pricing details: Received many different prices, and the best one that we received was for $180 for weekly services.
– Non-Profit, San Diego, CA
Pricing details: Received multiple commercial rates and the best one that we got was for $175/month for a twice a week services.
– Business Services, Winston Salem, NC
Pricing details: After evaluating all of the commercial cleaning quotes we received, we agreed to work with a company is going to offer us a basic services for $660/month.
– Transportation/Logistics, Atlanta, GA
Pricing details: My company received many cleaning quotes and we went with the company who provided us a quote of $100 for 3 times a month.
– Transportation/Logistics, Decatur, IL
Pricing details: We received many different quotes to clean our office and we signed a contract with a company a few days ago. They provided us a very reasonable price.
– Restaurant, South Riding, VA
What other people are looking for
We would like to receive a few different prices, we are interested in Servicemaster and Janiking prices. It would be a basic weekly service for a commercial office unit.
– Advertising/Marketing/PR, Aurora, IL
We are looking to get a few commercial cleaning prices for a brand new professional office building. We are interested in having someone come view the building and give us a quote to come twice a week.
– Business Services, Chester, VA
Our company is interested in getting some cleaning rates for our 2 office locations. It would include vacuuming, taking care of the trash and the bathrooms. Have been recommended to use Servicemaster.
– Construction/General Contracting, Chicago, IL
We need to get some corporate cleaning rates for our office. We have 4 offices, a break room, men's and women's bathrooms, a receptionist area, a small conference room and a hallway.
– Manufacturing Industry, Owatonna, MN
We are looking to get information from a few different services. We need quotes on what it is going to take to clean our small office. It would include general services – vacuuming, dusting and to sanitize our 2 bathrooms.
– Consulting, Saint Paul, MN
We are needing to get prices from a couple different services. We have 7 offices in 1 building with 2 restrooms and a waiting room.
– Business Services, Ocean Springs, MS
We are a small business that is looking for a few competitive prices. We are only looking for a basic office clean.
– Consulting, Aurora, CO